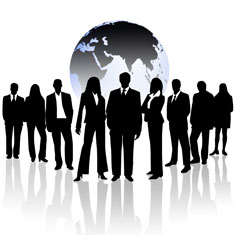 Jinee Infotech began its Corporate journey a decade ago, when the promoters, with entrepreneur mindset promoted this company, it was with aim of providing Quality Simplified Accounting Software to small industries.
As with passage of time vision progressed, horizons expanded. Customers we catered started asking for specific software to full fill their needs. Specific software for specific industry opened a gateway for us. A journey started with providing Quality Simplified Accounting Software to small industries, took step ahead working for Specific Industries. We got ourselves recognized as "Company Making Specialsed Software" by making software for specific industry. We instead of making software for any one specific industry, did some research and implied our vision, we selected some more industries which can give us big platform for working.
With time we keep ourselves updated and keep our customer updated with new technology, We Inhouse have developed ERP (Enterprise Resource Planning). Currently we have fully implemented ERP at 30 places. Most tough part for ERP is implementation in which we can say "we are having special edge". We are having the Specialized Team and Consultant who guide us in our process.
As days passed our customer's expectation from us started increasing, this again gave us more opportunities to expand our horizons. Customer started asking for different services like Consultancy for System Implementation, Software Training, Consultancy for H/w, Consultancy for Integration of Man and Machine, Software Maintenance & Support, Customized Application.
Our experience and knowledge helped us a lot to serve several industries in their specific area. We did some fantastic R&D for several industries, which we have illustrated as Case Study. Our Case study will give you clear idea of our in depth study of system, experience, knowledge, method of system implementation with future vision. Backbone of Case study is every fortnightly a meeting held of staff members where each and every one discusses the problem encountered during that fortnight and the team is given responsibility to solve the problem keeping in mind all the above aspect as mentioned.